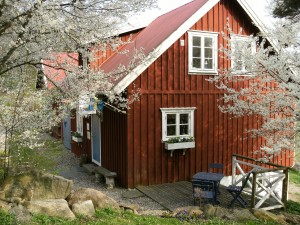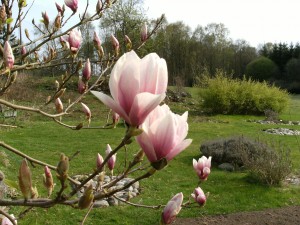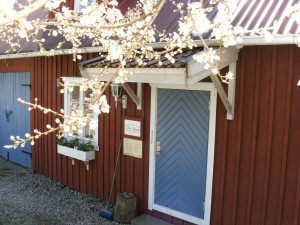 Finas Torpgård Bed and Breakfast, Kungsbacka.
Staying at Finas Torpgård should be a little bit like coming home. Made beds, towels and books to read. Or just to relax.
Here you are only 100 meters from the lake, where you can swim or rent the row boat. A grill is available to rent and there are different spots where your food can be enjoyed outside. Finas Torpgård is surrounded by beautiful walking paths, plenty of mushrooms and berries in autumn.
Commitment to the Environment
We want to contribute to a sustainable environment. All the electricity we use comes from wind and solar power. Organic, locally sourced (when available) food for breakfast. Cleaning products are used according to sound environmental standards. Recycling is important, and food scraps and coffee grounds are placed in a separate bag that goes to the biogas production. We encourage our guests to reuse their towels but will provide clean ones upon request.