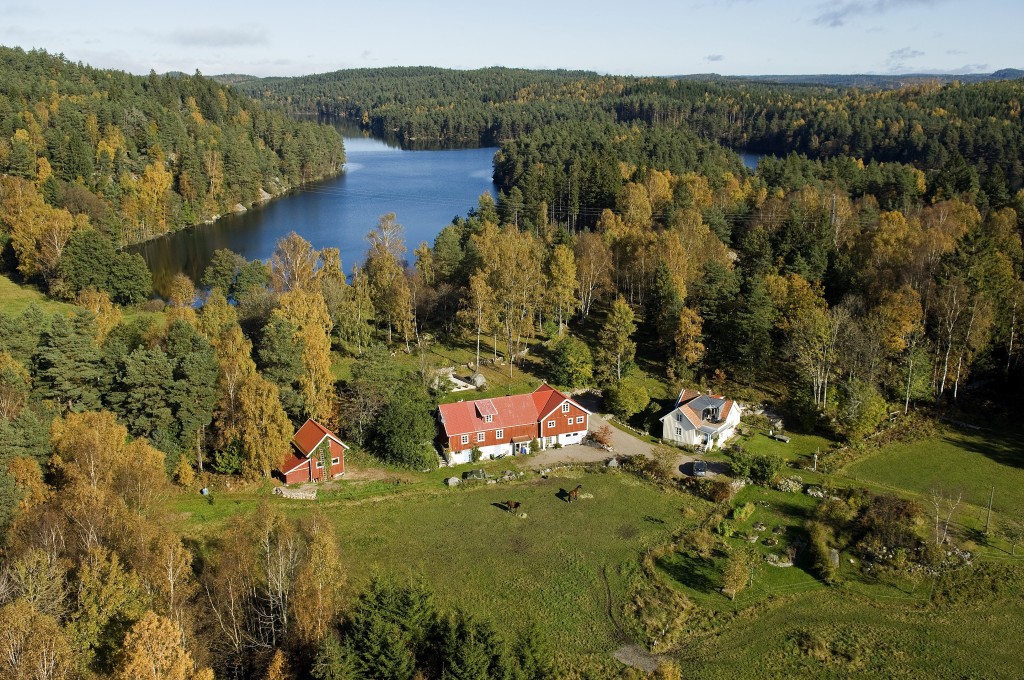 The story behind Fina's Torpgård
"Långens"
At the land-parcelling of Gällinge by 1854, Josefina Johansson's maternal grandparents had to be settled down here. Josefina (1898-1993) lived and worked here all her life. She had a couple of cows, pigs and chickens. Josefina also cultivated potatoes, strawberries and vegetables.
Fina, that people in the district called her, made the day's work on several farms. She started at dawn to milk the cows, then she performed her work, usually outside and did the same chores as the men. It was said that they had Fina as a proxy for a really good day's work. She was hardworking, strong and brisk. She also scrubbed the floors and carpets in the village school and made sure there was firewood every day. She cut the wood herself. When Fina came home late, she milked her own cows and did all other work that belonged to the cottage. Despite hard work, she went to church every Sunday. Fina could Catechism by heart, and on Sunday afternoons she read from the Bible in a loud and clear voice.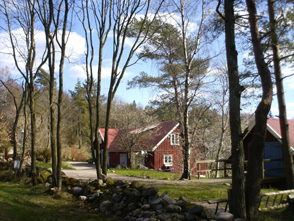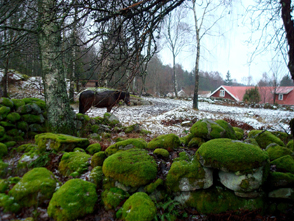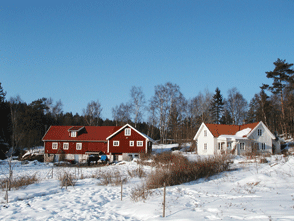 Fina was known as a very friendly and happy person. She welcomed everyone to look into the cottage and in the olden days, when she sat at her window, she invited passersby to candies and a chat.
Långaresjön, 100 meters from the cottage is a nice lake. Gällinge Culture Path, which starts at the church, passing in the vicinity. In 1995 started a careful renovation of Fina's cottage. The old barn was rebuilt to a stable. After an extension we now can offer you three rooms for rent – Bed and Breakfast. In 2005 we built a new apartment and a sauna .
Fina's farmland is now pasturage for the farm's two horses, and some of it has turned into vegetable gardens. Old roses and flower varieties also grow around the croft land. Everything is grown organically. Among the meadows and deciduous forests are a variety of bird species, such as singer, tits, finches and thrushes. Under roof tiles lives both tower sailors and wagtails. The tawny owl gives birth to it's chicks in the nest box and at night you hear their cries, while the woodcock flies his special route across the meadows. Fina's Torpgård is today owned and operated by Anita and Bengt Lundahl and is open year round.